The Stories We Tell Ourselves
When our oldest three were toddlers, the dreaded moment came when every single one of them got sick at the same time with something that involved way more bodily fluids than any person should ever have to deal with at once. My poor brand new sister-in-law was inducted into the family that day as she would take a newly nasty child to clean as I would run to my room to change my clothes for the 100 millionth time. The house reeked of carpet cleaner which was the best smell in the house that day. John and my brother, Caleb, were moving John's business to a new office that day so were relieved to not be able to help at home. When they came back later that evening, my brother must have jokingly told one of our kids that he and John had enjoyed watching "Happy Feet" at the theater that day.
When our son was in his upper teens, we were talking one day and he said, "Remember when we were really sick and Dad and Uncle Caleb went to see Happy Feet?" He suddenly stopped himself, started laughing and said, "Wait. Two adult men wouldn't spend a Saturday at the theater watching "Happy Feet" while leaving kids at home. What were they REALLY doing?" We laughed about the narrative he had believed, never questioned and held onto for so many years. He had far outgrown the story, but didn't know he still believed it until he revisited it with the wisdom and understanding of more years. After he knew the truth, his context for that day changed. We do that too. We often hold onto old narratives and don't hold them up to the truth of what God has said and is saying.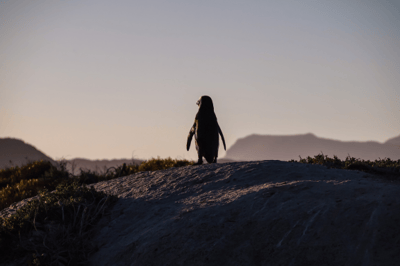 Believing false narratives can be funny like the above story, but more often than not, they are destructive to our lives and affect how we see ourselves and how we see God. Both of these impact how we deal with others and how we live.
We construct narratives around events in our lives and what they spoke to us. Often these stories come to us as a child and we are completely unaware we are living in them, but we must learn to make sure the stories we believe are true ones. For example: If I am living from a narrative of rejection, I will read every forgotten phone call, text, hidden unmet expectations and words with no ill intent as rejection of me. This then makes me self-focused and hard for others to be around because every misstep they make is read with an intent that wasn't there. This filter of rejection keeps me from giving the grace we all need. We do this most with those closest to us and relationships are destroyed because of wrong narratives all of the time.
We often try to change ourselves without ever taking a look at the hidden stories we are believing that are driving our behavior. This is why the Bible says we need our minds to be transformed to the truth of what God says about Himself, about us and about our world.
Romans 12:2 Do not conform to the pattern of this world, but be transformed by the renewing of your mind. THEN you will be able to test and approve what God's will is - his good, pleasing and perfect will.
Colossians 3:1-3 Since, then, you have been raised with Christ set your hearts on things above, where Christ is, seated at the right hand of God. Set your mind on things above, not on earthly things. For you died, and your life is now hidden with Christ in God.
If we have given our lives to God, our lives are hidden in Him and we can live from the truth of who HE says He is and who HE says we are. As we set our minds and hearts on Him, He gradually changes the stories we live from; from wrong ones to right ones.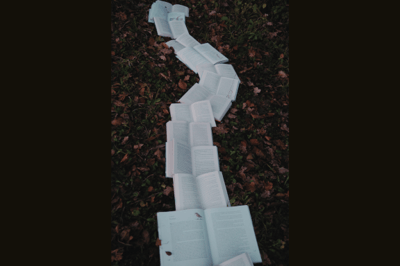 Stories We Believe About God
Depending on our backgrounds, there are various narratives we may have picked up about God that are untrue. Our youngest son once commented, "You know? I think we treat people how we believe God treats us." This couldn't be more true. The God of the Bible IS love and I John 4:19 says, "We love because He first loved us." We become like the god or God we serve.
How many times have we seen the person on the corner, Bible in hand, yelling verses or holding signs promising condemnation to those passing by? No doubt, the god they are serving is harsh and punitive. Other times we see people promising a god who turns a blind eye towards sin. This god is one who is not holy or very powerful. Other people work very hard trying to appease a god who is never satisfied. This god is one who you need to work hard and fight hard to get to. Others assume that God is around to give them a good life and when life goes sideways they don't understand. This god is one who is here to serve me and my good behavior warrants blessing as I understand them to be. There are many more wrong views than I have listed. All of these views erode trust which is necessary for an intimate walk with God. The stories we believe about Him are immensely important and it is wise to make sure the God we are believing in is the God who actually is.
A quote from the Renovare Institute of Spiritual Formation this week that I felt was particularly powerful is:
"If I believe that God not only loves, but IS love, then the more I center my life on Him, the more loving I will become. If, however, I actually hold a picture (perhaps just subconsciously) of an angry God, I will gradually become an angrier person. If I worship a trustworthy God, I will have an easier time trusting God and other people. But if my image is of an unreliable God, I will likely become increasingly anxious and controlling. it's so important to uncover the difference between our "professed" images of God (the things we say we believe about Him) and our "default" pictures of God (the ideas we hold deep down that we might not even know are there - but are profoundly shaping us.) if you are wondering if you hold any "default" pictures of God, take note of any changes to the way you relate to Him in times of stress or discouragement." - Carolyn Arends (Renovare Institute of Spiritual Formation)
We become like who we follow and we reflect what we spend our time looking at. A sure sign that our narrative of God may be a little mixed up can be seen in our behavior. We will become like the God or god we serve. A good question to regularly ask is "Who am I becoming?"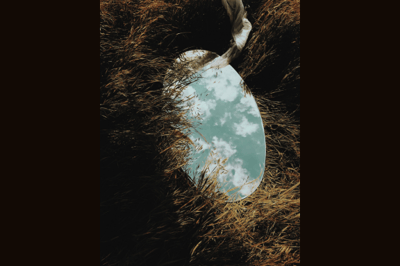 Recently, I was asking God how to know I have an increasingly correct view of Him. I find this to be an important question because when 2020 hit, a lot of people became more fearful of society, angry, vindictive and militant. This was alarming because God's name was often being used but many of the responses were anything but God-like. Of course, we cannot see perfectly in our current life, but we can have a growing view of God that is growing more accurate day by day.
He showed me that if it's Him I'm following, the fruits of the Spirit (love, joy, peace, patience, kindness, goodness, gentleness and self-control) will be growing. My inner world will be actually becoming more loving, joyful, peaceful, patient, kind, good, gentle and self-controlled and this will determine my treatment of ALL others. This will be true no matter what is going on in the external world.
Our view of God must be formed by the Bible as a whole and as we study it, a broader and more clear picture of God emerges. He also invites us to sit with Him and the Holy Spirit can reveal places where the story we are believing about God may be untrue. Something I have found incredibly helpful is to meditate on I Corinthians 13:4-8a replacing the word 'love' with 'God.' God IS love so all of these would describe who He is:
"Love (God) is patient, love is kind. It does not envy, it does not boast, it is not proud. It does not dishonor others, it is not self-seeking, it is not easily angered, it keeps no record of wrongs. Love does not delight in evil but rejoices with the truth. It always protects, always trusts, always hopes, always perseveres. Love never fails."
A book I love is The Good and Beautiful God by James Bryan Smith. I am reading it for the second time for the Institute and have been reminded again how helpful it is. Buy Here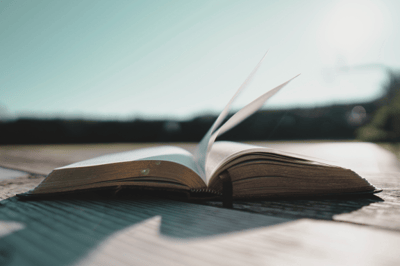 Stories We Believe About Ourselves
Stories we believe about ourselves come from all kinds of life experiences. Not one of us makes it through life without believing at least some lies about ourselves. Wrong stories about God will always impact our stories we believe about ourselves along with things we have been told or not told during our lives. When we are believing lies about ourselves, we weave a web of false-selves or ways of doing life that we feel will keep us safe. The false self is the 'fig-leaf' we wear and stands in the way of godliness and being able to love others well. It's essentially what we are hiding in when we are not hidden in God. The false self is driven by our pride and leads to sinful and self-serving ways of dealing with others. Unless we are aware, we often don't know that the ways we are doing life are harmful to both us and others and keep us from experiencing the freedom that Jesus bought for us.
The Pharisees lived from their 'false self' and Jesus called this 'white washed tombs.' They lived behind fig leaves of religion and right acts. To be sure, our 'false self' is how we are really doing life and needs to be repented of. A life centered and grounded in Him does not need the protections of the false self or the carefully constructed outer world. Our wrong narratives we believe lead to a self-protective life. These are the 'fig leaves' we try to wear to hide our inner shame, fears and vulnerabilities. Our false self is what the Bible sometimes calls the 'old self.'
Colossians 3:5-10 Put to death, therefore, whatever belongs to your earthly nature: sexual immorality, impurity, lust, evil desires and greed, which is idolatry. Because of these, the wrath of God is combining. You USED TO walk in these ways, in the life you once lived. BUT NOW you must also rid yourselves of all such things as these: anger, malice, slander, and filthy language from your lips. Do not lie to each other, since you have taken off your old self with its practices and have put on the new self, which is being renewed in knowledge in the image of its Creator.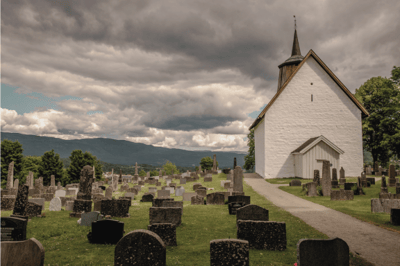 There are many ways we live that indicate we are living from a wrong narrative and not from our identity in God. Maybe you will see yourself in some of these descriptions. If I am honest, I know I can. Much of this content comes from The Deeper Journey: The Spirituality of Discovering Your True Self by M. Robert Mulholland Jr. and Ruth Haley Barton. Of course, the book goes much more in depth. Buy Here
If you like what you read below - please buy the book! I found it incredibly helpful.
The false self is Fearful and causes us to find our identity in performance and activities. We fear we will not be valued and must prove our worth to others. When we are living from this stance, we are fearful of others and what they think (people-pleasing) and may be finding our value in performance. "To the extent our false self guides our life, we fear others."(Mulholland) We will also deal with anger. Since our identity is not centered in who God says we are, we feel constantly threatened.
The false self is Protective and causes us to find our safety in protecting ourselves at all costs. This is where we find ourselves stuck in patterns of relating and reacting in ways that we believe will protect us. Self-defensiveness and being overly sensitive shows us that we are in a protective stance.
The false self is Possessive and causes us to find our value in what we own. We may find ourselves using possessions or reputation to affirm our value both to ourselves and others. We become envious and jealous of others.
The false self is Self-Promoting and causes us to need constant approval from others and our ultimate goal is the promotion of our value. This causes us to use others to fill our own needs. We step on others so that we come out on top.
The false self is Indulgent and causes us to seek our desires at the expense of others. We may find ourselves using people as a means to an end to our own desires. This can even be done under the cover of religious language.
The false self is Distinction Making and causes us to categorize others in ways that always give us the advantage. If we are living this way, we may label and categorize others, but it's really to cover our own insecurities. This is what causes us to put people into 'us' and 'them' categories.
The false self is Manipulative and causes us to use our world and the people in it for our agenda, prestige and our security.
The false self is always Destructive because it is us trying to fulfill our deep needs without God which is sin. "It contributes to the gradual deterioration of our deep inner life with God, it also contributes to mental, emotional and physical deterioration."(Mulholland) Living in these ways will cause bitterness and resentment to grow.
All of the above ways of life reveal we are living in a lie or a story about us and or God that God is not telling. I don't know if you noticed, but all of the ways of the false self-life affect how we deal with others. We use them to fill needs in us which makes it impossible to love well. This is why we can only love others well if we are living in God's story and who HE says we are.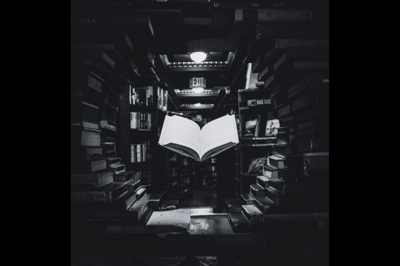 We need God to help us to know and believe what is true so we can live from the freedom He bought for us. John 8:31, Jesus said, "If you hold to my teaching, you are really my disciples. Then you will know the truth and the truth will set you free." This truth includes believing what God has said about us and about Himself despite what we feel is true. He has said a lot about how He sees us all throughout Scripture and has also shown us a lot about His true nature. He has called us beloved and dearly loved children. So often we live like orphans because we are living in the wrong story, but God wants us to know Him as Father and through that we begin to live as if we are truly dearly loved. We are protected in God and don't need to live a self-protective life.
"We were created to find wholeness in a life of loving union with God that is at the same time a life in whom God's presence dwells for others." - M. Robert Mulholland
Take some time to:
Ask God to show you one story you are living from that may not be true. (Sometimes it is helpful to look at the fruit in your life which you can trace backwards to the root)

Ask God to heal any hurts, help you work through any unforgiveness and do what He needs to do to restore any place in you that needs His tenderness that led to the story you have believed.

Repent of the ways that story has caused you to live self-protective rather than God-protected. This may also mean asking for forgiveness from others.

Ask God to continue to reveal the truth of what He is saying and take some time (it may be several days or weeks) to think on that truth. Ask Him to make it real to your heart and help you live from it and not just know about it. He may do this through reading the Word, sitting with Him in silence, conversational prayer etc.

Repeat (We are usually living from more than one wrong story)